Identity+ specializes in a comprehensive set of prosthodontic services including Smile Design, Implants and Cosmetic Dentistry. By leveraging world-class equipment and advanced dental technology, we provide you a happy and painless dental experience. Know More about Dental Clinic in Gurgaon and Delhi.
Customized dental care delivered personally
Cumulative Clinical Experience
Identity+ Gurgaon and Delhi centres are equipped with modern technology to assist our doctors in providing dental care with minimum discomfort and invasion. Our philosophy is being adapt to technology and innovations so as to improve quality of care.
DIGITAL SMILE DESIGN
We use DSD concept given by Dr.Christian Coachman for treatment planning of our cases. DSD is not about smile makeovers only, it's a broad philosophy where everything begins with face. A series of Digital Photographs and videos of patient face is made as per DSD PROTOCOL. The digital data is now exported in DSD planning software allowing us to establish balance between face, gums and teeth. DSD also allows to achieve the end result of perfect functional smile by being consistent from start of planning to final smile
DENTAL LASER
We have been using diode lasers since 2014 for enhancing soft tissue outcomes at identity plus(identity+). Laser Dentistry is preventive, minimalist and non surgical modality . Pain free dentistry and faster healing is also a big advantage of laser dentistry. Dental laser are routinely used at our centre for Gum treatment, minor surgical procedures and soft tissue healing.
PIEZOSURGERY
Piezosurgery is most advanced technology for surgical extraction of teeth and hard tissue procedures. It leads to micro cuts ,less invasiveness and quicker healing. We have been using piezosurgery for all our bone related surgical procedures like third molar removal, bone grafting etc since 2015.
DIGITAL RADIOGRAPHY & PHOTOGRAPHY
We believe in complete care Dentistry. Digital Dentistry and planning tools allow us to capture patients initial situation in detail and subsequently explanation and patient participation in the treatment is supportive. Digital Dentistry at identity plus is the norm each day and for every single patient.
MAGNIFICATION
Minimally invasive dentistry is possible due to higher magnification .Surgical loupes 3x,4x are routinely used at our centre.It enables us to do micro dentistry in our day to day procedures.It allow us be precise, minimalist and accurate thereby improving quality of our patients dental care.
GUIDED IMPLANT DENTISTRY
We use advanced CBCT planning and 3D printed surgical guides for advanced implantology care.We partner with best of dental laboratories in India and uses Worlds Top Dental Implant Systems.
OSSEODENSIFICATION IMPLANT SURGERY
Versah osseodensification is the most modern dental implant placing technology that we use in our daily implant surgeries. Versah allows us to extend implant placement in cases with narrow ridges, maxillary sinuses and other challenging situations. Implant outcomes are improved in poor quality bone and overall survivability is also increased.
CAD CAM DENTISTRY
CAD CAM in association with best dental laboratories in India is part of our services. We use CAD CAM for our crown and bridges for zirconia , metal , resin and milled ceramics.
TOUCH OF CARE FOR YOUR HEALTHY SMILE
We prioritize your health and are focused on giving you best ever solutions to maintain your oral hygiene. In everyday dentistry, we offer you general dental services that help you have a clean and disease free mouth.
YOUR SMILE IS YOUR IDENTITY
By taking maximum advantage of advance 3D Technology, you can achieve the dream of having your perfect smile. Smile designing and laser dentistry are two incredible ways that can help you to achieve the idea of health with beauty.
AWARENESS IS THE KEY TO CREATE CHANGE
With our Dental Education and Oral Care Awareness Program, we promote oral hygiene in corporate and other institutions. We are empanelled with Bajaj Alliance and have organized special dental programs big companies including Deloitte (Gurugram), Holisol Logistics Pvt Ltd (Delhi).
INNOVATION HAPPENS WITH MULTIPLE IDEAS COMING TOGETHER
An interdisciplinary approach to dentistry has helped to invent better dental treatments in the recent years. Identity+ aims to deliver world-class results by taking advantage of collaborative consultation. Braces Invisalign is one example of a treatment which helps create an ideal clinical outcome.
Check Out Our
Positive Reviews
We have helped create 10000+ smiles. We expertise in giving you your perfect smile using minimal invasive and most modern technology.
I had referred Dr. Sharad to my friends for dental treatments. Not only they were satisfied with Dr. Sharad's expertise in his field but also emphasized that his treatments are painless and reliving. Dr Sharad has a ready smile on his face with an excellent sense of humour.
My father had dental problems for the last 10 years and has been undergoing a painful treatment. But a month back I took my father to Dr. Gupta for treatment. Dr. Sharad understood my father's problem and offered a line of solutions in just one meeting.
Apanya Logistics Pvt. Ltd.
I recently availed painless services of Dr. Sharad Gupta for tooth extraction and I'd like to appreciate how Dr. Sharad has apprised me of step by step process before the treatment. The machines and techniques used for the said treatment were absolutely painless and the tooth extraction was over even before I anticipated.
Serving since 2002; we are committed to help our clients get the most modern dental care with passion for our work and compassion towards our client.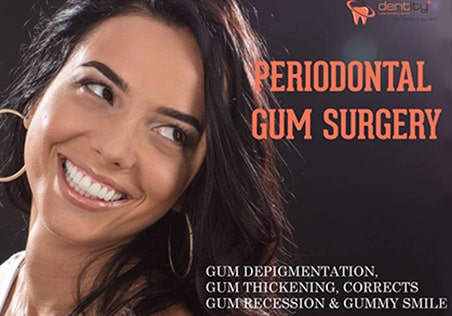 Minimally Invasive
We aim to minimize the structural tooth loss during the restorative process by using preventive and state of the art technology.
Cost-effective
We are offering best dental services at most affordable prices without compromising the integrity of the entire treatment.
Long-term Relations
For us it is about nurturing relationships even after completion of the dental process and that is why, we offer our patients complete family dentistry.
Evidence based Dentistry
To ensure quality of treatment, we provide our patients evidence based dentistry and help them to take a confident decision.
TEJAS LABS
Identity+ is registered with TEJAS Labs for Sterilization Monitoring services.
Delhi Pollution Control Committee
Family Dental Health Center (Identity+) is certified with Delhi Pollution Control Committee.
ATOMIC ENERGY REGULATORY BOARD
Identity+ uses only AERB certified X-rays to ensure permissible radiation exposure.
BIOTIC WASTE LIMITED
Identity+ is serviced by Vulcan Waste Management Pvt. Ltd. for collection, transportation, treatment and disposal of bio medical waste generated in the clinic.
SMS GRACE BMW PVT. LTD.
Family Dental Health Centre (FDHC) is registered with SMS Grace BMW Pvt. Ltd. for the collection, storage, treatment & disposal of bio-medical waste generated in the clinic.
MUNICIPAL CORPORATION OF DELHI
Family Dental Health Centre (Identity+) is registered at Municipal Corporation of Delhi under ShopkeeperAct.
Haryana State Pollution Control Board
Identity+ is registered with Haryana State Pollution Control Board.